Excellent employer
The sustainable development of enterprise soleseat is committed to people-oriented, the concept is still the company to coordinate work and family policy guiding principles and basis, the health of employees and their professional development and training is the focus of our. We treat our employees with an attitude of appreciation and care.
Good working conditions everywhere
It is an art to achieve success in the market while making the decision of social sustainable development. Even in the middle of the threat, soleseat will stand behind employees. We provide a full range of support for our employees.
Combination of work and study
Employees who wish to obtain further career development, such as further study engineering, becoming a senior technician or a further degree, can obtain the support of the soleseat scholarship in the course of obtaining a bachelor's or master's degree.
360 degree health management
First of all, employees are the basis for the success of the enterprise." This guiding principle still determines our actions, because only healthy and happy employees can be actively involved in the work. So we regard the occupational health management as a challenge that needs to be managed.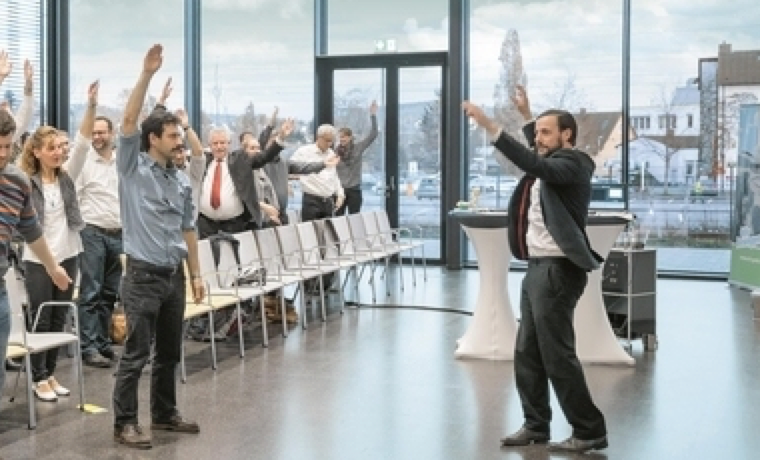 We are moving on everytime
A lot of people spend most of their time on their desks and computers. If we only use the brain in most of the time, it will endanger the health if things go on like this. And the best ideas are often in the brain when the rest of the sudden flash out of the.
Everything for health
Soleseat customized health activities for employees. Make the company's sports plans, such as volleyball, to release the extra energy, or to train with the running club. We will not only expand the Sports Handicapping sports venues.
Investment health brings long-term benefits
As a company with a strong culture of values, we believe that the company has a responsibility to provide employees with attractive working conditions, rather than just to meet the minimum requirements. For the company's healthy development and sustainable success, not only to let employees enjoy the work, but also pay attention to their physical and mental health. We provide a healthy and complete working environment, and cooperate with the exchange and interaction.